The images and files below are available for download for Free Festival performers promoters and producers. All images are high resolution images and may be scaled down as required for this year's Free Festival.
New Venues and Map updates for 2020 shows and venue will appear here in April 2020
What downloads should I use?
The only image we require to be on all advertising the Free Festival Logo. Feel free to change colours etc to suit your design.
We also have standard poster & flyer templates. We encourage performers to use these as they contain all of the information needed for each venue for your printing.
We encourage a map on flyers. Our map can be downloaded below. Feel free to use all or part of this map. Edit as needed for your design.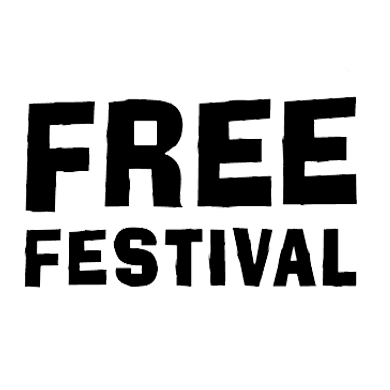 2020 Poster/Flyer Strip for Each Room
Use the links below to download the Poster & Flyer Strip Templates for your room/venue, these include our venue information and logo in an easy readable and recognisable format ready for your designer to use for your print design. Each ZIP files contain both PSD and PDF version, instructions, and also a copy of the Free Festival Logo.
The poster strips for new venues for 2020 will be added here in April 2020
Click on Venue to download